Foundations of the Sexual Crucible
Led by
Dr. Carla Bradshaw
 with
Lacy Stump
July 2022
Limited to participants, 1 month commitment
Are you looking to better understand what a Crucible really is? For the therapist and the client?
Do you want more guidance and oversite to fine tune your understanding of the Sexual Crucible concepts?
Are you hoping to increase your skills at dealing with sexuality and marital issues with couples and individuals?
Committing to this 1 month program will deepen your understanding of and ability to use the core ideas laid down by Dr. Schnarch in his first book, Constructing the Sexual Crucible. 
Please send your interest in participation by email to [email protected]. Upon your reply, you will receive further registration instructions.
Requirements: 
Solid internet accessibility
Ability to make all sessions
Currently in Carla and Lacy's consultation group
Program Details:
$95/session
Sessions– Every Wednesday of the month from 9-10:30 am PST
Dr. Carla Bradshaw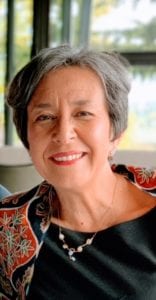 Carla earned her undergraduate degree in psychology from Northwestern University in Evanston, Illinois and completed her doctoral degree in Clinical Psychology at Seattle's University of Washington in 1987.
In private practice since 1984, Carla's focus has ranged widely. However, for the past 27 years her focus has has been on the  systemic/ecological approach to relationship therapy, Crucible Therapy. To her this is a culmination and integration of all her interests over her career.
Carla first met David Schnarch and was introduced to the Crucible paradigm in 1994. It quickly became the defining approach for her, driving her commitment to training in all the categories of 6 day trainings, as well as three clinical case practica with Drs. Schnarch and Morehouse, three years of group clinical case consultation with Dr. James Maddock, who co-presented with Dr. Schnarch at the time, and one year of private case consultation with Dr  Schnarch.
Dr. Bradshaw's other professional activities include having served on the American Psychological Association's standing committee, Women in Psychology 2003-2006; President of the Washington State Psychological Association (WSPA) in 2007 and as WSPA Past President in 2008. She has also served as the Chair of the WSPA Committee on Ethnic Minority Concerns from 2008-2010, as the Chair of the WSPA Task Force on The Evolving Identity of Psychology from 2007-2010, as the Diversity Officer on the Executive Board of WSPA from 2010 through 2011, and is on the Advisory Committee to the Board of Directors of WSPA. She held an appointment as adjunct clinical faculty at the University of Washington in the Department of Clinical Psychology and supervised psychology interns  and post doctoral students for the Fremont Community Therapy Project.
As a form of personal development she is a student of Rinzai style zazen, a form of Japanese meditation. She lives with her husband of 40 years.
Lacy Stump

Lacy Stump is Licensed Clinical Marriage and Family Therapist and a AAMFT approved supervisor.  She received her Master's of Science in Family therapy in 2008 from Friends University.  She is currently in private practice where she primarily works with couples on enhancing their development.  Lacy has a history of supervising both graduate and post graduate students in the marriage and family therapy field and currently runs a consultation group for therapists in her community.  Lacy lives in Kansas with her 11 year old son and enjoys silversmith jewelry making.