The Crucible Institute and Marriage & Family Health Center
For over thirty years, The Marriage & Family Health Center, co-developed by Drs. David Schnarch and Ruth Morehouse, has conducted training workshops for therapists and intensive treatment programs for individuals, couples and families.
We are the home of the Crucible® approaches to psychotherapy.​
Crucible Therapy is the first integrated marital and sex therapy based on differentiation.
Crucible Neurobiological Therapy is the first interpersonal neurobiological therapy based on mind-mapping and traumatic mind mapping.
Mind mapping is your brain's ability to make mental maps of other people's minds.
Differentiation is your ability to hold on to yourself while the people around you are losing it.
The Crucible Institute and Marriage & Family Health Center are dedicated to developing and teaching advanced psychotherapies to the public and mental health professionals.
Our Books Have Become International Bestsellers​
Crucible® Therapy is described in Dr. Schnarch's international best-selling books:
Passionate Marriage,
Intimacy & Desire,
Resurrecting Sex,
Constructing the Sexual Crucible.
In 2018, Dr. Schnarch published his latest book on Crucible® Neurobiological Therapy, Brain Talk: How Mind Mapping Brain Science Can Change Your Life and Everyone in It.®
Therapists Around The World Study Our Methods​
We offer international bilingual case webinars and 6-day training workshops for therapists in Crucible ® Therapy and Crucible Neurobiological Therapy.
Ruth Morehouse is a licensed clinical psychologist and certified sex therapist (awarded Diplomat status in recognition of her extensive professional experience).  Dr. Ruth previously spent ten years as Director of Inpatient and Outpatient Psychological Services at a large inpatient/outpatient family-centered psychiatric facility in New Orleans. She brings a wealth of clinical expertise to her position as Co-Director of the Marriage and Family Health Center (MFHC). 
Learn more about Dr. Morehouse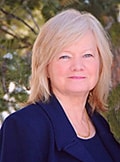 David Schnarch, Ph.D. (Dr. David) is co-director of the Marriage & Family Health Center. He is a licensed clinical psychologist, world-renown sex and marital therapist, and international best-selling author. He is a Certified Sex Therapist (Diplomat status) by American Association of Sex Educators, Counselors, and Therapists (AASECT), and certified  in Couple and Family Psychology by the American Board of Professional Psychology.