The Crucible Institute and Marriage & Family Health Center
Who We Are Today: The Steering Committee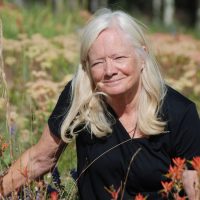 Ruth Morehouse is the Co-Founder and President of the Marriage and Family Health Center (MFHC). Ruth retired from her lifetime career as a licensed clinical psychologist and certified sex therapist (awarded Diplomat status in recognition of her extensive professional experience) for over 40 years. Her professional achievements and experience prior to her decades as a dedicated couples therapist in private practice is extensive. This includes her ten years as Director of Inpatient and Outpatient Psychological Services at a large inpatient/outpatient family-centered psychiatric facility in New Orleans. She developed and directed their comprehensive Women's Program, which specialized in treating severe eating disorders, sexual abuse, relationship problems and other women's issues. Prior to that, she took on an imposing task as the principal of an alternative school for troubled adolescents run by the New Orleans School Board. And in her spare time, she helped create an innovative Women's Depression Project serving under-privileged women in New Orleans.
Dr. Ruth has also applied her psychological acumen to the business and organizational world. She co-developed and managed a company providing psychological assessment and consultation to regional power and utility companies. She has also been a consultant for government agencies, training organizations on a wide variety of topics including sexual harassment, team building, leadership development, and empowering women in corporations.
Dr. Morehouse has been an active member of the American Psychological Association and also belongs to the American Association of Marriage and Family Therapists, the American Family Therapy Academy, the International Family Therapy Academy, and the American Association of Sex Educators, Councilors, and Therapists. 
In her spare time, Ruth has been extremely active in her community with Rotary, Leadership Evergreen, The Arts Center and the Chamber of Commerce. Ruth held leadership or presidential roles in all of these organizations.
Dr. Ruth spent over 20 years dedicated to serving her clients through her much sought-after private practice and the Women's Retreats she hosted to champion the enrichment of many women's lives.
Ruth and David were married for 37 years.
Business & Education Director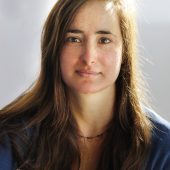 Sarah had the unique experience of growing up with David Schnarch and Ruth Morehouse. She is currently receiving her Masters in Marriage and Family Therapy through North Central University, CA. Sarah has practiced as a Registered Psychotherapist in Colorado and trained directly with David and Ruth since 2018, with the two of them as her clinical advisors. When Sarah was 13 years old she started earning her allowance packaging David's tapes (that are now MP3's on this website) for the Marriage and Family Health Center. After studying and working as a medicinal herbalist and Biodynamic vegetable farmer, Sarah returned to work for the family business in 2018. Training under her uncle, Steve Schnarch, she learned the back-end production and maintenance of the Crucible Institute. In recent years Sarah thoroughly enjoyed working with her father behind the scenes to be trained in how best to educate therapists in the Crucible Approach and Crucible Neurobiological Therapy. With David's sudden passing, Sarah has become committed to keeping his legacy, dedication and wishes for his students and the general public alive. She lives with her husband, two cats and a pup.
German Translator & European-Education Director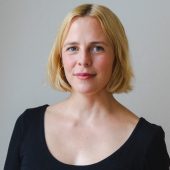 Tara Christopeit is a licensed psychotherapist (HPG), who has been working as a translator for Drs. David Schnarch's and Ruth Morehouse's workshops and publications since 2011. Tara translated the German version of Dr. Schnarch's book Brain Talk. Before becoming a full-time clinician in 2019, Tara was trained in Crucible Therapy by Dr. David Schnarch and Dr. Ruth Morehouse, who were her ongoing clinical advisors. She has conducted women's workshops in the USA with Dr. Ruth Morehouse and Sarah Morehouse and is currently studying for her Master's degree in Marriage and Family Therapy. Tara co-faciliates a European Consutaltion group with Franziska Bischof and Natalie Westera. Tara is an artist and enjoys biking around Berlin with her dog, Suki.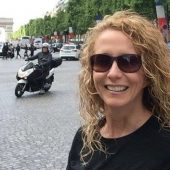 Patti Morris joined the Crucible Team in early 2019, bringing over 30 years of experience in Accounting, Payroll Management, Office Management, and an Associates of Applied Science in Accounting. Having had a life-long interest in Psychology and mental health, she was honored to be given the opportunity to work with David, Ruth, Sarah, and their team of experts from across the globe. In her free time, Patti enjoys camping, hiking, snowmobiling, skiing, exploring the Rocky Mountains, and traveling as much as possible with her husband, Jim. She has two adult children (a son and daughter), and a 2-year-old grandson.
Our Crucible Consultation Group Leaders:
Grace Whitman & Barbara Fairfield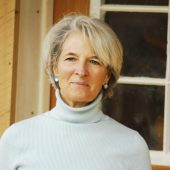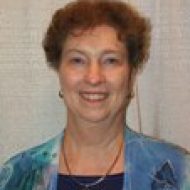 Grace Whitman is a clinical social worker in private practice.  She graduated from the University of Maryland's School of Social Work in 1984 and went on to do three years of post-graduate training at the Gestalt Institute of Cleveland.  Prior to private practice, Grace worked at the Washington School of Psychiatry and at the St. Francis Center in Washington, DC.  She met David in 1994 and studied with him for almost 25 years.  She lives on a farm in rural Maryland with her husband and an abundance of animals.  Grace has two grown children and three grandchildren, two of whom are excellent mind-mappers.
Barbara Fairfield is a licensed marriage and family therapist in Maryland. Barbara was in monthly clinical supervision with David Schnarch for 20 years and began studying with him in 1994. She is a consultant in the Genetics Department of The Johns Hopkins University Hospital where she facilitates a supervision group for the genetic counselors in various clinics there. In her private practice, besides seeing couples and individuals, she also conducts three therapy groups, two all-female and one all-male group. She is married to Don Fairfield, a retired NASA scientist who also trained with Barbara to lead marriage enrichment groups as Specialists with the Better Marriages non-profit organization.
Dr. Franziska Bischof & Natalie Westera
Our European Team Leaders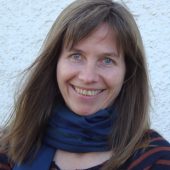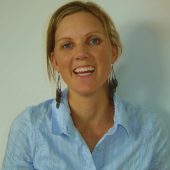 Franziska Bischof is a Swiss Medical Board certified psychiatrist and psychotherapist and an accredited Marriage and Family therapist. She is in private practice in Zurich, Switzerland. Franziska has been working with couples and individuals as well as training and supervising clinicians at University and in private clinics since 1994.  She has been training in the Crucible approach with Drs. David Schnarch and Ruth Morehouse since 2007. She and her husband have been together for 30 years; they live in the countryside outside of Zurich with their 18-year old cat
Natalie Westera is an Occupational Therapist who specialized in Mental Health. She has 18 years of clinical experience working with couples and families. Natalie currently works in private practice in Norway. She also works as a couples therapist in the family department at Modum Bad, a psychiatric hospital in Norway. She has been receiving clinical training in the crucible approach by Dr. David Schnarch and Dr. Ruth Morehouse since 2012. Personally, Natalie has been married for 21 years and has two daughters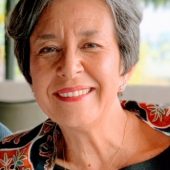 Carla Bradshaw earned her doctoral degree in Clinical Psychology at the University of Washington, Seattle in 1987. In private practice since 1984, her focus in the past 27 years has been on Crucible Therapy. She considers the Crucible Approach the defining paradigm of her clinical work. Professionally, Carla was active in the American Psychological Association and in her state psychological association including as President of the Washington State Psychological Association (WSPA) in 2007 and as the Chair of the WSPA Committee on Ethnic Minority Concerns. She also held appointments as adjunct clinical faculty at the University of Washington in the Department of Clinical Psychology and supervisor for psychology interns and post doctoral students. As a form of personal development she is a student of Rinzai style zazen meditation and is an avid ceramic artist. She lives with her husband of 40 years in Kirkland, WA.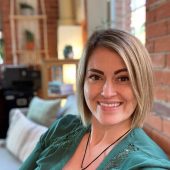 Lacy Stump is Licensed Clinical Marriage and Family Therapist and a AAMFT approved supervisor.  She received her Master's of Science in Family therapy in 2008 from Friends University.  She is currently in private practice where she primarily works with couples on enhancing their development.  Lacy has a history of supervising both graduate and post graduate students in the marriage and family therapy field and currently runs a consultation group for therapists in her community.  Lacy lives in Kansas with her 11 year old son and enjoys silversmith jewelry making.
Ceryl Janssen & Dr. Karoline Bischof
Our Sounding Board and Team Advisors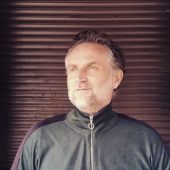 Ceryl Janssen, a Dutch Psychologist, graduated from the University of Amsterdam in 1998 and  is a Registered Sexologist. Ceryl has been in private practice in Amsterdam and Berlin since 2000. He studied with David Schnarch for 15 years, is a current member of the Dutch Schnarch intervision group, and has been a member of the Berlin group as well.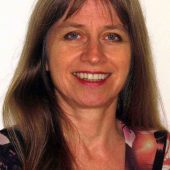 Karoline Bischof is a medical doctor and sex therapist in Switzerland. She is cofounder of the Zurich Institute for Clinical Sexology and Sexual Therapy ZISS and has been teaching sex therapists for over 10 years in the Sexocorporel approach. She began her training in the Crucible approach in 2008 and is strongly dedicated both to integrating it further, as well as to supporting its continuation and teaching in Europe.